The past month has seen us through flat tires, ten straight days of driving in the rain, couchsurfing with old friends and total strangers, wistful streamside walks, one million whiskey drinks, and the most humidity any of us knew could fit in the air (looking at you, Milwaukee).  We got to film videos in the New Mexican wilderness, bake a pie and play an impromptu backyard show in Maryland (thanks, Lara and Ben!), we played the prettiest venue we've seen in Milwaukee, we played a show on 24 hours notice in Columbia, SC, harmonized a host's new song with her in Cleveland, ran into a dozen old friends in NYC.  We got to sight-read from hundred-year-old pentecostal hymnals in an apple orchard in Warwick, play in an outhouse in Philly, taste all the whiskey in Kentucky, and play under the biggest disco ball in the world in Austin.  
We are exhausted, and so excited to keep going.  We're playing tomorrow (June 24) in Tucson at Tap & Bottle, and then headlining the Folk Sessions Americana Fest in Prescott, AZ on July 3.  Then it's back to the road for the left coast.  Got some sweet memories in our pockets meanwhile.
Laura and Sam ate all the ribs in Kansas City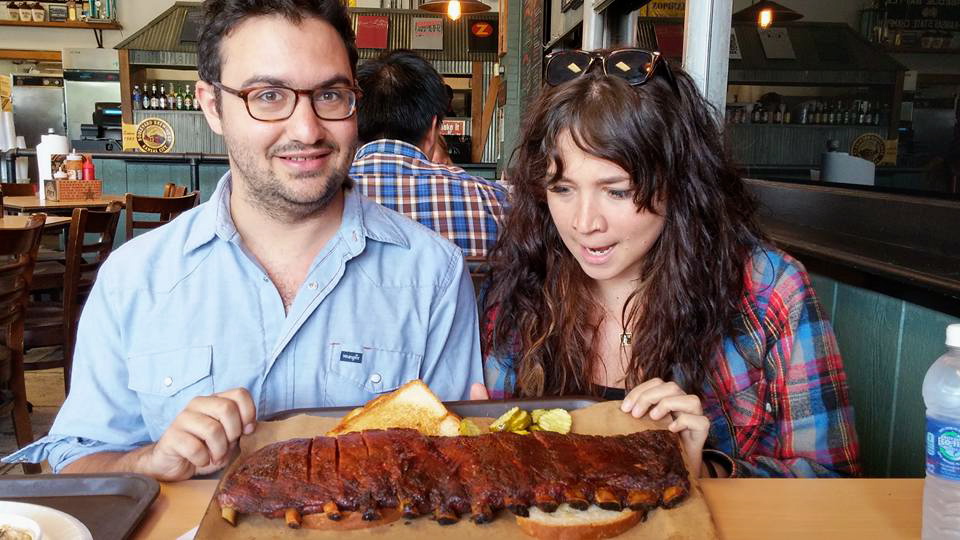 This is what rest stops look like in Iowa.  F'reals.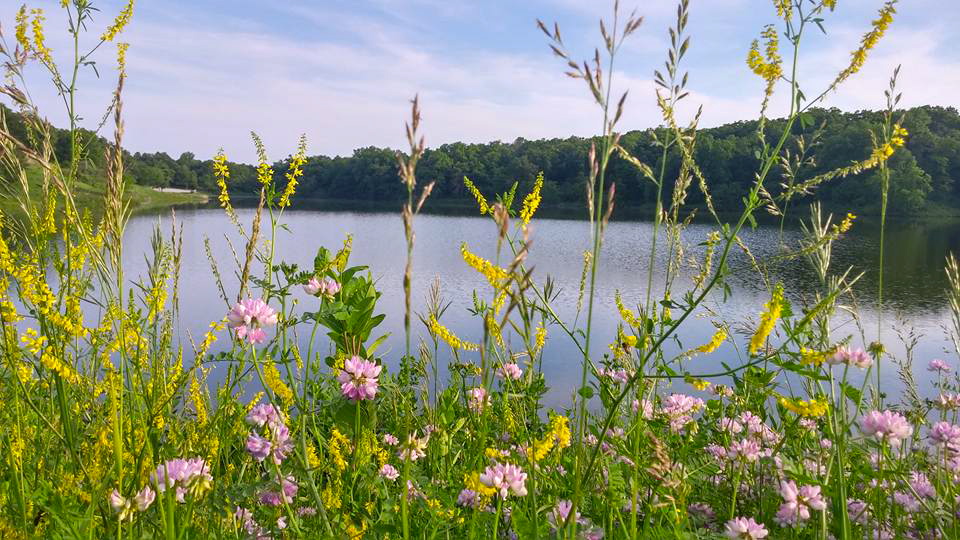 Barking Spider Tavern in Cleveland, OH.  We made some great new friends here.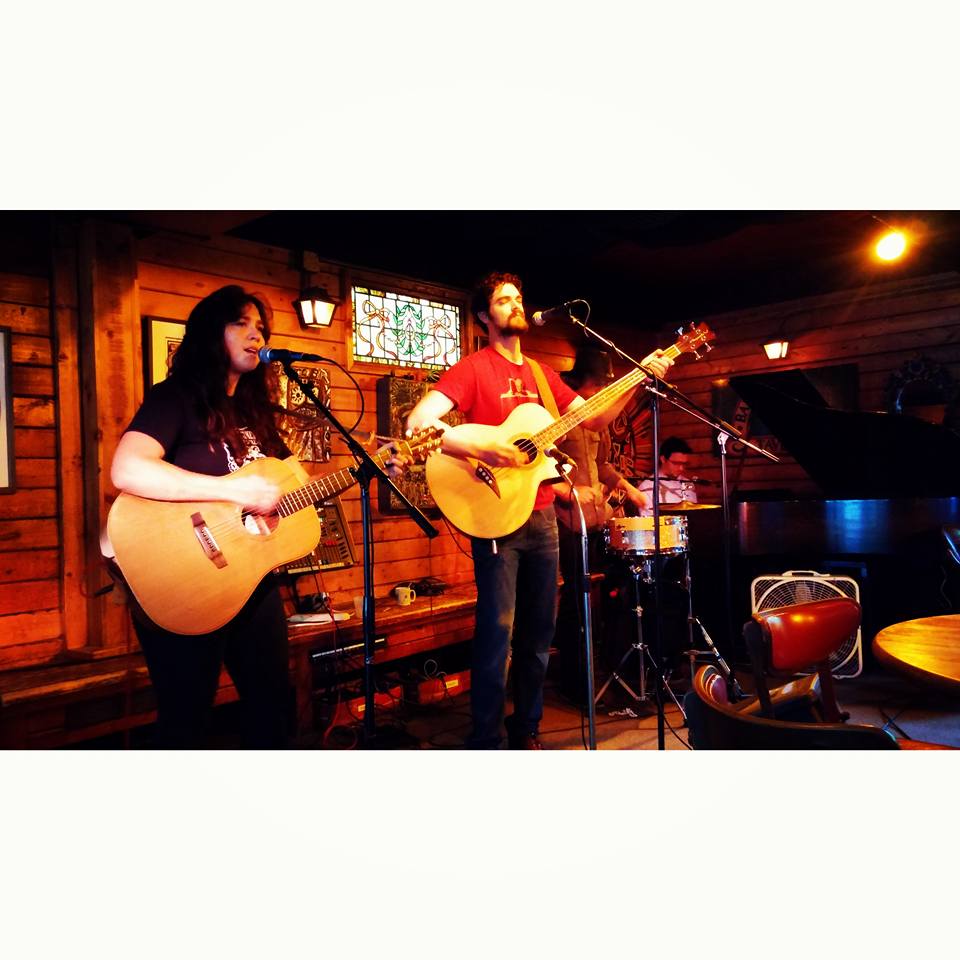 The devine edensoil of Warwick, NY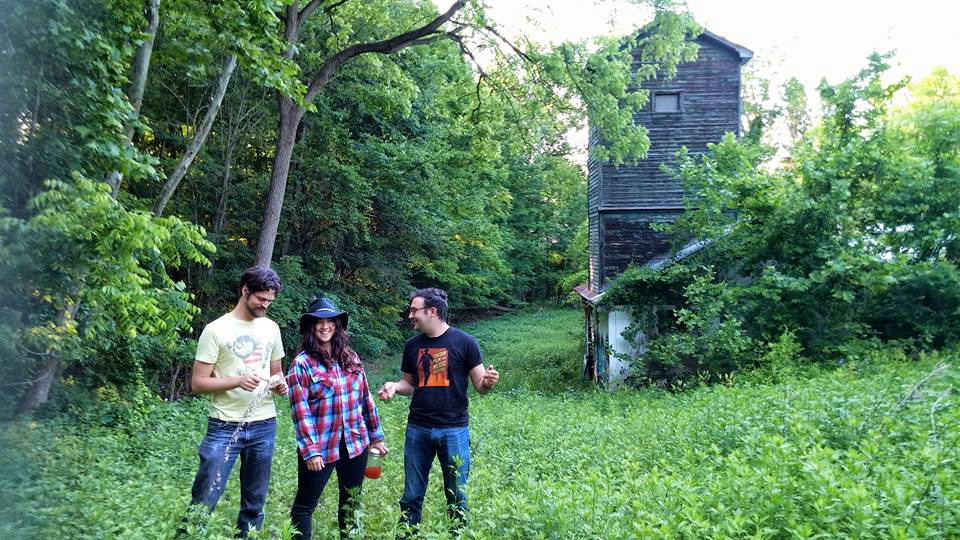 Foxfield Bar in Columbi-yeah!, SC.  Photo by Thomas Hammond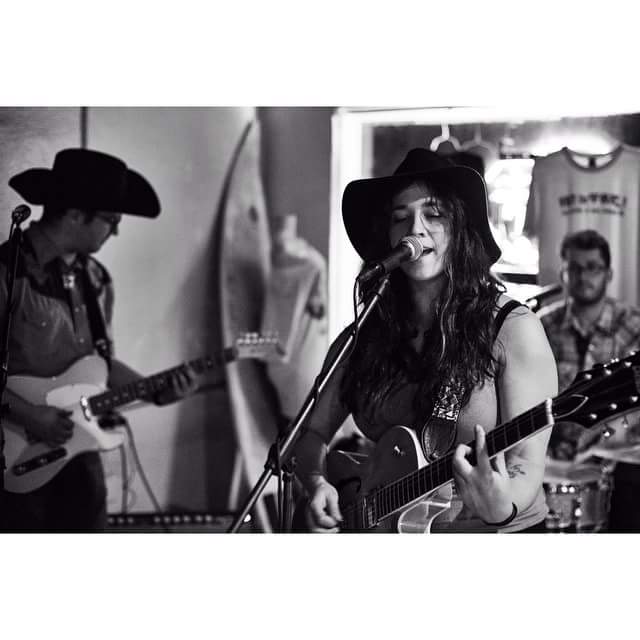 FYI, there is no more whiskey left in Kentucky.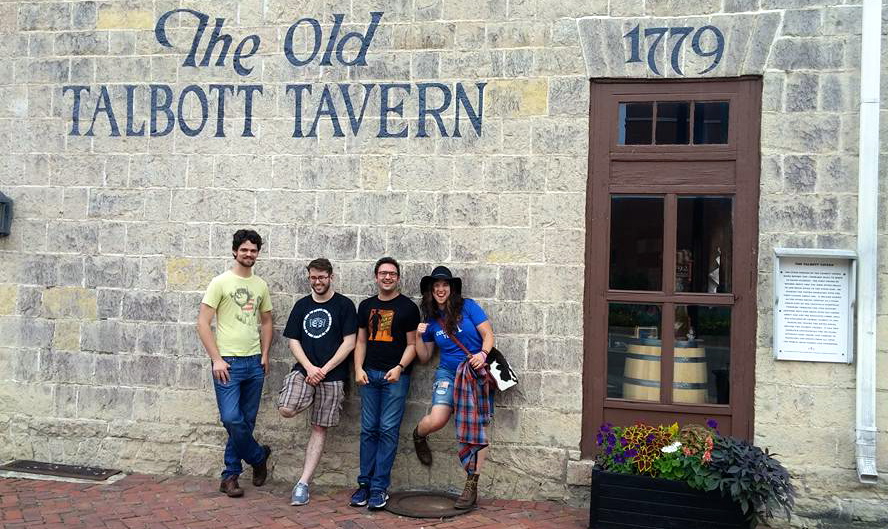 We love you guys and can't wait to get out to the west coast.  Let's do this!