Hey there internets!
We're working on so much right now that it's hard to keep everyone up to date.  Hoping to remedy that here:
2/28 show at Cafe Passe is cancelled
Passe tried their hand at being a venue for a few months, and we all thought it was working out quite well.  Unfortunately, the owner has decided to revert back to a coffee shop and mellow bar scene, which means no more live music.  We won't be rescheduling this one, as we've been so busy with
Sun Bones
 video shoots/recording/mixing/mastering (and yeah the album is DONE!) that it'll be nice to have a night off.  
Headed back to Waterworks
We've got some weekends planned in the studio for March and April, looking forward to finishing up the album for you guys.  We love working with Jim, and can't wait to get back into his 1970s black velvet wonderland.  Here's a fun picture from last time, by Alaina Brownell: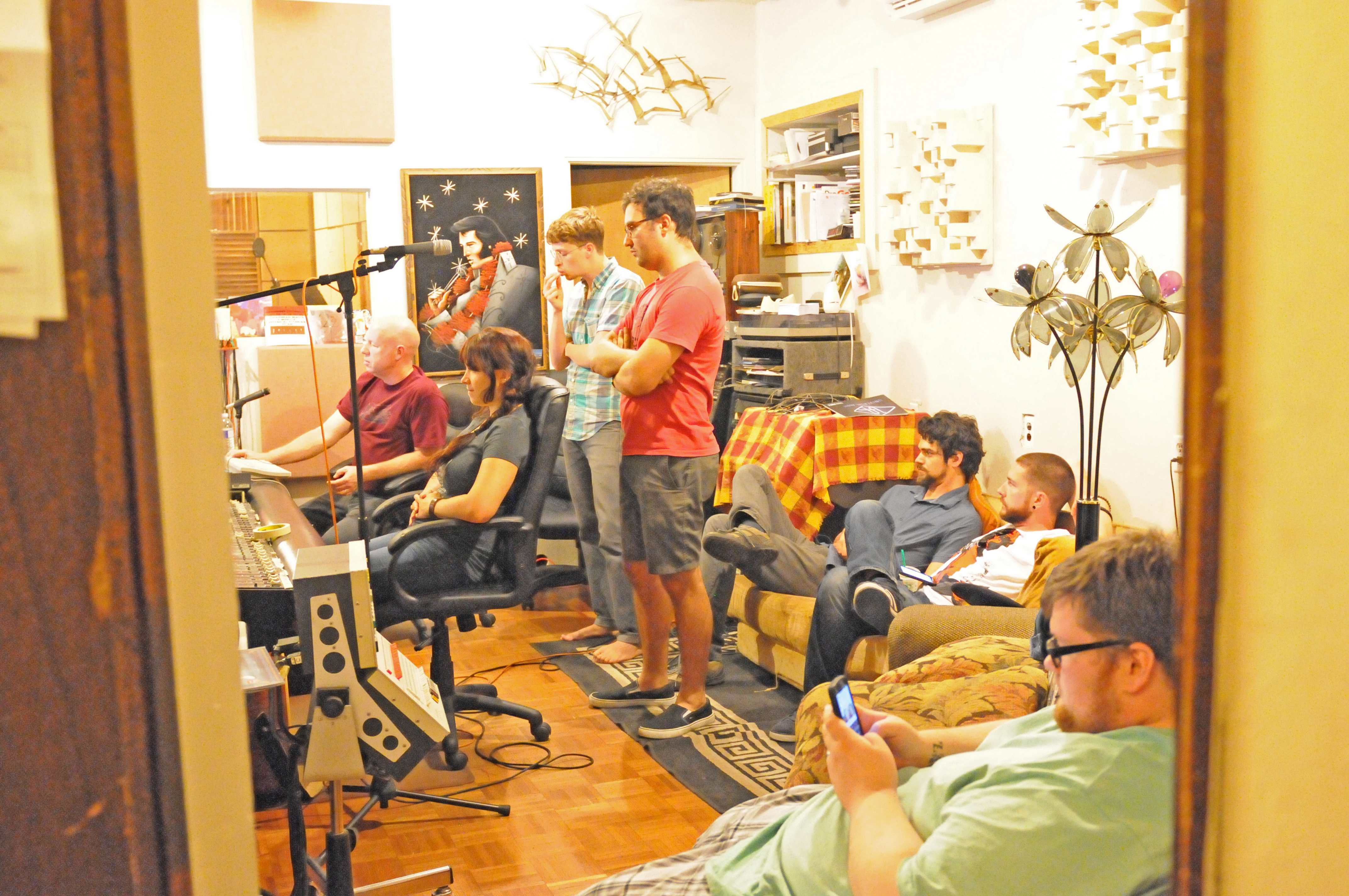 Upcoming show at Che's Lounge 
So we're busy, but not so busy that we can't throw a party for you guys.  April 25, come out to Che's Lounge in Tucson.  We're playing all night (well, 10-1), and it's FREE!  The only catch is that your driver's license has to be at least five years old.
Summer Tour
We're working on booking an eight-week summer tour in which we will touch both coasts and the middle of this country.  It's our #4people3bands2months1van tour (hashtag too long?  I think not), and we'll be playing as Laura and the Killed Men, Sun Bones, and Armon Bizman.  Holy cow.  We're super excited and also feeling just a tad overwhelmed about booking something this epic on our own, so if you have contacts ANYWHERE, send us their way.  Or send them our way.  Or just say something and we'll figure it out.  
Thanks for keeping up with us, you guys!  We'll keep keeping the news coming!